In the interest of the health and safety of the community, Unity Point Health Red White and Boom, brought home by Adam Merrick Real Estate, will NOT be held on July 4, 2020.  The event is not being cancelled at this time, leaving open the possibility for re-scheduling later this year.  That decision will likely not be made until mid-Summer.  Either way, we expect to be back bigger and better in 2021!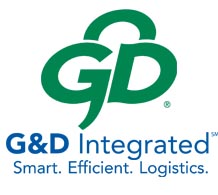 HAIRBANGER'S BALL
  Wednesday, July 3rd, 2019
7:00pm – 11:00pm
Live Music with 93.3 The Drive at the Trouble Free Heating, Cooling and Plumbing Stage at the Landings
Tickets – $10 
Children 12 and under are free
JOE STAMM BAND
  Thursday, July 4th, 2019
6:00pm – 9:00pm
Live Music at Liberty and Water Street
Free Show
TOO WHITE CREW
  Friday, July 5th, 2019
7:00pm – 11:00pm
Live Music at the Trouble Free Heating, Cooling and Plumbing Stage at the Landings
Tickets – $10 
Children 12 and under are free
We are asking everyone to donate four dollars by the 4th of July to the Ronald McDonald House Charities of Central Illinois to support the Peoria Ronald McDonald House.  Text HOUSE to 700-00 or donate online now!
Countdown to Red, White & Boom!
July 3rd
Hairbanger's Ball
Rolling through the "Decade of Decadence" like a 50-ton freight train, iconic bands such as Guns N' Roses, Mötley Crüe, Bon Jovi, and Poison (to mention only a few) made the 1980's a musical era the likes of which we're doubtful to see again. Millions upon millions of records were sold, and concert venues around the world sold out within seconds when these bands were announced as headliners…
In 2001, lamenting the heyday of hairbands, one Chicago band sought to rekindle the flame for these Gods of Rock by tapping into the nostalgic and undeniable energy of that bygone era. They called themselves Hairbanger's Ball.
Born from a "what if?" scenario, Hairbanger's Ball has entrenched themselves as one of the most sought after "80's Hair Rock Tribute Bands" in the United States after years of performing sold out shows from coast to coast, all while exuding the same expert musicianship and flair for the theatrical as their idols. Now on the cusp of celebrating 15 years in existence, Hairbanger's Ball has been a mainstay in music for longer than some of their celebrity counterparts, and routinely perform over 150 shows a year.
Dunkin' Donuts of Peoria EZ Pass
It's the ULTIMATE Fourth of July celebration! It's the 33rd Anniversary of UnityPoint Health RED, WHITE, & BOOM – Brought Home by Adam Merrick Real Estate! It's an All-American party for the ages…and you're invited!
Tickets are $25
Bring your own chairs. Burgers or Pulled Pork, chips and water are included with your ticket. Additional food, soda, water, beer and wine will be available for purchase (no coolers or outside food). Face paint, and live music.
Party goes from 5pm – 11pm.  
Fireworks
Midwest 360 is bursting with pride to announce the Peoria area will be celebrating our Nation's birth with UnityPoint Health – Red White and Boom Brought Home by Adam Merrick Real Estate again in 2019.
UnityPoint Health – RED, WHITE and BOOM, Brought Home by Adam Merrick Real Estate, 2019 is a "pyromusical"… a blend of fireworks fired from a barge in the middle of the Illinois River synchronized to a patriotic musical soundtrack broadcast on Midwest 360 stations! Spectators are encouraged to bring portable radios tuned to one of the Midwest 360 stations to enjoy the added dimension of music that matches the fireworks!
What is now UnityPoint Health – Red White and Boom began 33 years ago as Skyconcert 1987 with music synchronized to KZ93, the station that is now 93.3 The Drive. The fireworks display took a huge leap forward in 2007 when UnityPoint Health began as the title sponsor and all Midwest 360 stations began promoting the event and airing the synchronized music soundtrack.
HOW DO I GET TICKETS FOR THE CONCERTS?
Please refer to the Live Events Section.
WHEN DO THE ACTIVITIES BEGIN?
On the 4th, the fun starts at 4pm with vendors, live entertainment and more on each side of the river. The most spectacular synchronized fireworks show central Illinois has ever seen is scheduled to begin at 9:30.
Listen to the exclusive soundtrack on 1470 and 100.3 WMBD, 93.3 The Drive, The New 104.9 The Wolf, Mix 106.9, G 102.3, 95.9 The Sports Nut, and Superhits WIRL.
HOW MUCH DOES IT COST TO GET INTO UNITYPOINT HEALTH RED, WHITE AND BOOM, BROUGHT HOME BY ADAM MERRICK REAL ESTATE?
Absolutely free on the 4th of July. It is our gift to central Illinois. There is admission to the riverfront concerts.
CAN WE BRING BLANKETS AND CHAIRS?
Yes, in fact, you're encouraged to come early and find a spot for the whole family. Many businesses will be open that day.
WHAT ABOUT FOOD AND DRINKS?
There will be plenty of vendors lining the riverfront in Peoria and East Peoria, with lots to eat and drink. There will even be an alcohol-free zone at Liberty Park in Peoria. No alcoholic beverages of any kind are permitted on the riverfront unless purchased from a licensed vendor (with proper ID). Coolers, backpacks and other containers are subject to search by police. No alcohol will be allowed in Riverfront Park in East Peoria.
WHERE CAN I HEAR THE SOUNDTRACK TO THE FIREWORKS?
If you are not in proximity of some of the sound systems along the riverfront, you can tune any radio to 1470 and 100.3 WMBD, 93.3 The Drive, The New 104.9 The Wolf, Mix 106.9, G 102.3, 95.9 The Sports Nut, and Superhits WIRL.
HOW DOES THIS EVENT COMPARE WITH OTHERS IN CENTRAL ILLINOIS?
Actually, it doesn't. Over 175,000 people experience the event, which makes it the largest single day event in central
Illinois. It also ranks in the top 3% of fireworks displays in the country, and is easily the largest in Illinois.
WILL PARKING BE AN ISSUE?
There are thousands of parking spaces covering both sides of the river, along with several parking decks in downtown
Peoria. There will also be lots of on the street parking in downtown Peoria due to the holiday. Handicapped parking will be available at the city lot across from the CAT parking garage at the foot of Hamilton at Water in Peoria. In East Peoria handicapped parking spaces are located in the parking lot adjacent to RiverFront Park. Additional designated spaces will be in an area across from the parking lot parallel to the river. All of these spaces are available on a first come, first served basis. Vehicles must display the proper handicapped license plate or mirror tag. No RV or trailer parking will be allowed in the RiverFront Park parking lot. In addition, no parking of any kind will be allowed on the new Conference Drive near the Embassy Suites.
WHO ACTUALLY SHOOTS THE FIREWORKS?
Melrose Pyrotechnics, one of the most respected companies in the world, will take over the show at 9:30, and launch approximately 8,000 shells! Over 600 hours of design and preparation have gone into this performance alone. Melrose Pyrotechnics has many years of experience including displays for the Chicago White Sox, Bulls and Bears, Cleveland Cavaliers, Venetian Night in Chicago, and even a show for the Queen of England. They will do upwards of 800 shows on the 4th of July, with UnityPoint Health Red, White and BOOM are by far the largest.
ANYTHING ELSE WE NEED TO KNOW?
In the event of rain or high winds, Thursday July 5th has been reserved as the rain date. Same times and locations. 
Personal fireworks of any kind, including sparklers, are prohibited on the riverfront grounds. UnityPoint Health Red, White and BOOM, Brought Home by Adam Merrick Real Estate will have all the fireworks you'll need. Also, with heavy crowds expected, please do not bring bikes, rollerblades and family pets to the riverfront.